Lisa Stansfield
15th July 2016 21:00

friday

Archived
In the late 80's and throughout the 90's Lisa Stansfield – The smiley singer with the Elsie Tanner accent – was one of the coolest pop star on the planet. Her seductive, soulful vocals and timeless dance-pop songs saw her top the charts on both sides of the Atlantic, duet with George Michael and Queen and win multiple Brit and Ivor Novello awards. Lisa's albums were international hits, selling more than 15 million copies and spawning over 20 hit singles.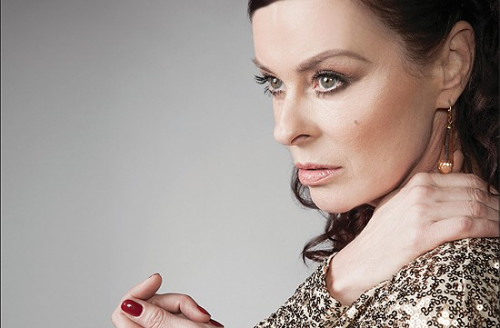 In the Noughties, she took her foot off the pop pedal to concentrate on her acting. Her diverse range of roles included appearances as Ruth Williams in John Maybury's The Edge Of Love, Miss Marple and the channel 4 series Goldplated plus her stage debut in The Vagina Monologues. Lisa also recently starred in Elaine Constantine's full length feature film Northern Soul.
However Lisa didn't entirely turn her back on music, in 2004 she released her sixth studio album, The Moment. Her greatest hits collection, Biography, reached number 3 in the charts and was subsequently certified platinum. Lisa also explored her love for jazz with a residency at Ronnie Scott's, a recording of which was released on DVD.
2013 saw Lisa return to music with full force, selling out two tours across the UK and Europe. In February 2014 she released her critically acclaimed seventh album Seven – inspired by her love for soul and an ode to her teen years spent singing in clubs.
She brings her greatest hits to Veszprém.
Line-up:
Lisa Stansfield - vocals
Ian Devaney - keyboards
David Oliver - keyboards
Davide Giovannini - drums
Davide Mantovani - bass
Mark Cotgrove - percussion
Terry Lewis - guitar
Michael Donnelly - sax
Craig Wild - Trumpet
Andrea Grant - Background vocal
Videos
Official website