Gregory Porter
14th July 2016 21:00

thursday

Archived
The 45 year-old American jazz-singer visits Hungary for the first time. Even his first album Water, released in 2010, has received a Grammy nomination, and in 2014 his third album Liquid Spirit has won the Grammy Award for "Best Vocal Jazz Album". In the UK the same album became a Gold Record after selling more than 100 000 copies by the end of 2014, and in 2015 Gregory won the International Jazz Artist of the Year prize at the JazzFm Awards for the second time. Besides his concerts in the UK and in the USA, he is regularly featured on other artists' albums. He is one of the most wanted jazz vocalist of our time.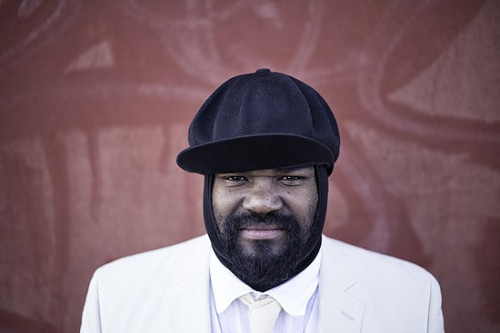 With a voice that can caress or confront, embrace or exhort, Gregory Porter exhibits such an incredible degree of vocal mastery that no less a jazz luminary than Wynton Marsalis has gone on record to call him "a fantastic young singer," which makes the fact that Water is his recording debut even more impressive. A debut release it may have been, yet Water flows with a sense of timelessness that reflects the seasoned talents of the giants of blues, gospel and soul that have influenced Porter throughout his career. Some of the singers that Porter cites as influential are familiar – Nat King Cole, Joe Williams and Donny Hathaway – and others – such as the pastor of the church he attended as a child among them – may never realize their impact on his development as an artist.
In 2011 Porter released his second album Be Good by Motéma Records, earning high praise in both US and Europe. It was followed by his third album release Liquid Spirit in 2013 by Blue Note Records. The 14‐track album Liquid Spirit is further justification for Porter's quick ascent into the top ranks of jazz and R&B singers today, and it also features 10 new originals which showcase Porter's innate gift for writing poignant songs based upon personal experiences with a relatable and emotional immediacy. Also included is a stirring rendition of the jazz standard "I Fall In Love Too Easily," as well as covers of Abbey Lincoln's "Lonesome Lover" and Ramsey Lewis' hit "The 'In' Crowd."
"I firmly consider myself a jazz singer but I enjoy blues, southern soul, and gospel," says Porter. "Those elements make their way inside my music. And I've always heard them in jazz."
Indeed, Porter wields one of the most captivating baritone voices in music today. It emits enormous soul that conveys both the emotions and intellect of any given song without relying on vocal histrionics. In The New York Times, Nate Chinen wrote: "Gregory Porter has most of what you want in a male jazz singer, and maybe a thing or two you didn't know you wanted." Jazz singer Dee Dee Bridgewater praised Porter in the pages of JazzTimes by saying, "We haven't had a male singer like him in a long time. He's such a wonderful writer. He tells these great stories."
Porter always wears a modified flat cap for public appearances. In an interview with Jazzweekly.com conducted by George W. Harris on November 3, 2012, when asked "what's with the weird and wonderful hat?" Porter replied, "I've had some surgery on my skin, so this has been my look for a little while and will continue to be for a while longer. People recognize me by it now. It is what it is."
Line-up:
Gregory Porter – voc
Tivon Pennicott – tenor sax
Chip Crawford – piano
Jahmal Nichols – bass
Emanuel Harrold – drums
Videos
Official website