Jamie Cullum
16th July 2016 21:00

saturday

Archived
With a Grammy, two Golden Globe, two GQ Man of the Year, three Brit, three Sony Radio and numerous other nominations and awards under his belt, Jamie Cullum is a success story around the planet. The most successful UK jazz artist ever, having sold over 10 million albums worldwide.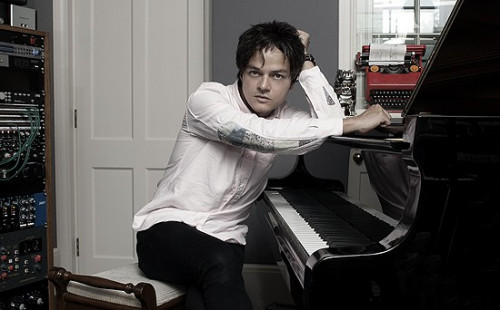 The real breakthrough came after his first two albums Heard it All Before and Pointless Nostalgic. Twentysomething, with All At Sea as lead single, was released across Europe in 2003. Jamie toured the UK again with a young Amy Winehouse as the opening act. Twenty-two national TV shows later and the album had sold a million copies by Christmas. It's through jazz that Jamie first made his mark, with the multi-platinum Twentysomething LP, but it is his knowledge and love of all music that has helped propel him onto the world stage.
Such a smash record demanded a speedy follow up, and with Stewart Levine twiddling the knobs again, Catching Tales was recorded and released and it came with an eighteen-month tour that took in forty countries. Highlights included his first shows at Hollywood Bowl and Carnegie Hall. Catching Tales went on to be nominated for a Grammy Award as well.
Amongst the crazy touring schedule Jamie managed to record his first tracks for Disney, a collaboration with Rufus Wainwright and Danny Elfman that saw Jamie sing the voice of Frankie the Frog in the movie Meet the Robinsons. More poignantly Jamie also recorded the soundtrack to the heartbreaking John Cusack movie Grace Is Gone. The song was written by Clint Eastwood, with whom he established a really close friendship.
The year 2009 wasn't left without an album either. The album The Pursuit received great feedback from both the fans and the critics. The excitement around Cullum was not ignored by his distributor Universal either. Ten years on from his first major recording contract, Jamie and Universal entered into a new deal that moved his label base to the iconic Island Records, historic home of U2, Bob Marley and Grace Jones and current label of Mumford & Sons, Disclosure and Florence and the Machine. His artistic freedom guaranteed, Jamie created his most mainstream song based album yet, Momentum (2013).
The Momentum album was quickly followed by a record initially recorded just for the fun. After the more mainstream recording sessions of Momentum, Jamie felt he had a jazz itch to scratch. Three studio days later, and the session masters of what would become Interlude were done. A passion project, the tracks were recorded, with a big band, in one room in one take. To launch the album, Jamie played some of the most iconic jazz clubs in the world, such as The Blue Note in New York and London's Ronnie Scotts, squeezing his 12-piece big band onto the tiny club stages. At the other end of the live scale, these intimate shows and promo for the record have been interspersed with US arena shows with Billy Joel.
The sensational musician has the ability and versatility to blur musical genres with his unique take on jazz, pop and rock and his success is truly global, taking him from Seoul to Sao Paulo, FujiRock to Glastonbury and from Hamburg to Hollywood where he achieved great acclaim collaborating with Clint Eastwood on the Golden Globe nominated score for Gran Torino. Jamie has not just written for the London West End Stage but also for BBC Television and has presented TV shows on VH-1, Sky and the BBC. He has hosted several documentaries for BBC Radio's 4 and 2 featuring such eminent subjects as Blue Note Records, Herbie Hancock, Jimi Hendrix and Quincy Jones. He currently presents his own award winning weekly prime time show for BBC Radio 2, the highest rated station in Europe and is proud to have been the first DJ to play the new stars of jazz, Gregory Porter and Laura Mvula. Jamie's radio show has won two New York Radio Awards and the prestigious Gold Sony Radio Award in the UK and is now licensed to stations across the dial.
Line-up:
Jamie Cullum - vocal, keyboards
Thomas Richards - sax
Rory Simmons - trumpet
Bradley Webb - drums
Laurence Garratt - bass
Videos
Official website