José Cura | Miklósa Erika | Rost Andrea | Ramón Vargas
13th July 2018 21:00

friday

Archived
We would like to inform our audience, that the tickets for the Opera gala are sold out. If the weather is unfavourable, the concert is to be moved to the Veszprem Arena. In this case there will be more available tickets (in limited number) for sale. This information will be announced at latest on the day of the event, after 1 p.m. Thank you for your understanding.
Celebrating its jubilee, the 15-year-old festival is returning to its roots and invites its audience for an opera gala. Four world-renowned stars will be on stage who have all previously performed in Veszprém, but this will be the first time they can be seen and heard together.
José Cura, one of the world's greatest tenors witnessed an important moment when he opened the VeszprémFest series with his opera arias on 5 August 2004. Six years later we were honoured to greet him again among our guest performers for an opera gala. Erika Miklósa Kossuth, Liszt Ferenc and Prima Primissima Prize-winning coloratura soprano singer first stepped onto the festival stage as Queen of the Night in 2006, she sang with Ramón Vargas in 2008 at an opera gala, and then came Don Pasquale in 2012, where she sang as Norina. Ramon Vargas, one of the leading tenors of our time is to return to Veszprém for the third time. He performed with Andrea Rost in Verdi's Rigoletto in 2005, and then came the aforementioned 2008 performance with Erika Miklósa. After her highly successful first performance as Gilda in 2005, Andrea Rost, Kossuth, Liszt Ferenc and Prima Primissima Prize-winning soprano singer returns to VeszprémFest after 10 years to sing with Ramon Vargas again.
We will greet them all as old friends here in Veszprém. The icing on the cake in the festival programme of this year is that they will sing together on one stage for the first time.
So we have plenty of reasons to celebrate. Come and join us!
Line-up: Erika Miklósa, Andrea Rost, José Cura, Ramón Vargas, Hungarian State Opera
Conductor: Balázs Kocsár Music Director

R. Leoncavallo: I Pagliacci: Prologo ( Cura)
Salute ufficiale - Greetings
W.A. Mozart: Die Zauberflöte (The Magic Flute) "Der Hölle Rache kocht in meinem Herzen" (Queen of the Night's aria from the II. act) (Miklósa)
W.A. Mozart: La clemenza di Tito (The Clemency of Titus) "Se all'impero amici Dei" (Titus' aria in the II. act) (Vargas)
W.A. Mozart: Don Giovanni "Là ci darem la mano" (Don Giovanni and Zerlina's duet in the I. act) ( Miklósa-Cura)
Ch. Gounod: Romeo et Juliette (Romeo and Juliet) "Je veux vivre" (Juliet's waltz) (Rost)
R. Leoncavallo: I Pagliacci (Pagliacci) - Intermezzo - Orchester
R. Leoncavallo: I Pagliacci (Pagliacci): "Vesti la giubba!" (Canio's aria) (Cura)
R. Leoncavallo: I Pagliacci (Pagliacci) "Qual fiamma avea nel guardo! Stridono lassù" (Nedda's aria) (Rost)
G. Donizetti: L'elisir d'amore (The Elixir of Love) "Una furtiva lagrima" (Nemorino's romance) (Vargas)
G. Donizetti: L'elisir d'amore (The Elixir of Love) "Caro elisir sei mio - Esulti pur la barbara" (Adina and Nemorino's duet in the II. act) (Rost-Vargas)
Interval
G. Verdi: Don Carlo: "Dio, che nell'alma infondere amor" (Cura-Vargas)
G. Verdi: Rigoletto "Caro nome" (Gilda's aria in the I. act) (Miklósa)
G. Verdi: Rigoletto "È il sol dell'anima" (Gilda and Prince's duet in the I. act) (Miklósa-Vargas)
G. Verdi: Luisa Miller "Quando le sere al placido" (Rodolfo's aria in the II. act) (Vargas)
G. Verdi: Otello "Niun mi tema" (Otello"s death) (Cura)
F. Cilea: L'Arlesiana "È la solita storia del pastore" (Federico's aria in the II. act) (Vargas)
G. Verdi: La Traviata "Parigi, o cara" (Violetta and Alfredo's duet in the III. act) (Miklósa-Cura)
G. Puccini: Manon Lescaut - Intermezzo - Orchester
G. Puccini: Tosca "Non, la sospiri la nostra casetta" (Tosca and Cavaradossi's duet in the I. act) (Rost-Cura)
G. Puccini: Tosca "Vissi d'arte" (Tosca's prayer) (Rost)
G. Puccini: Tosca " È lucevan le stelle" (Cura)
G. Puccini: La Bohème "O soave fanciulla" (Mimi and Rodolfo's duet in the I. act) (Rost-Vargas)
L. Bernstein: Candide - Aira of Kunigunda (Miklósa)
L. Bernstein: West Side Story - Tonight (Rost,Miklósa-Vargas,Cura)
José Cura
World-famous for his intense and original interpretations of opera characters, as well as for his unconventional and innovative concert performances, tenor José Cura is a familiar name atop the marquees of the most prestigious theaters.
But Cura is much more than an operatic star: he is a trained composer and conductor, an opera director, a stage designer, a brilliant performer, and a natural showman determined to use the best music to engage, entertain, and educate.
A career that, since 1991, has seen him frequent the World's most prestigious theatres, as one of the greatest performers of the Italian and French traditional repertoire. To his already legendary interpretations of Otello, Stiffelio, Sansón, Canio, Calaf, Dick Johnson, Cavaradossi, José Cura has added in 2017 two new titles to great acclaim: Richard Wagner's Tannhauser and Peter Grimes by Benjamin Britten.
In 1999, José Cura resumed his conducting career, working with top orchestras like the London Philharmonia, the London Symphony, the Vienna Philharmonic, Sinfonia Varsovia, the Toscanini Orchestra, and the Hungarian Philharmonic, among others, thrilling audiences with his performances.
2007 saw the world-premiere of La Commedia è finita, designed and directed by José Cura, which marked the beginning of his career as a stage director and designer. The unanimous praise by audience and critics for his productions of Samson et Dalila, La Rondine, Cavalleria Rusticana, Pagliacci, Otello at the Teatro Colón in Buenos Aires, "A Scandinavian bohème" for the Royal Swedish Opera, Turandot at the Opéra Royal de Wallonie in 2016 and Peter Grimes in Bonn's opera house in 2017 have sealed his stature as a director of distinction.
In May 2015, Maestro Cura was appointed "Artist in Residence" of the Prague Symphony Orchestra: he regularly conducts two symphonic concerts per season and has also premiered some of his compositions like the Magnificat, Ecce Homo and Modus, on top of the world premiere of the symphonic version of Ariel Ramirez's famous Misa Criolla and Navidad Nuestra.
In June 2015, José Cura was honoured by the Argentinean Senate, with the Domingo Faustino Sarmiento Prize for his achievements in education and culture and, in November 2017, he was named Professor Honoris Causa of the National University of Rosario, Argentina.
Miklósa Erika
Erika Miklósa is a Kossuth, Liszt Ferenc and Prima Primissima Prize-winning coloratura soprano singer.
She was an active teenage athlete, but she had to quit competing due to an injury, after which she turned to singing, first as a hobby. Barely three years later, at the age of 19 (as the youngest ever), she joined the Hungarian State Opera.
She debuted abroad in 1992, in Brussels, after being invited by Júlia Hamari. In the same year, she debuted in Mannheim in The Magic Flute as the Queen of the Night, a role that brought her fame on the most prominent stages of London, Paris, Munich and New York – she became one of the most sought after singer in this role, which she has sang more than 500 times. In 1996, she studied abroad first as a fellow student of the Academy of Vocal Arts, Philadelphia, then as the fellow of La Scala, Milan.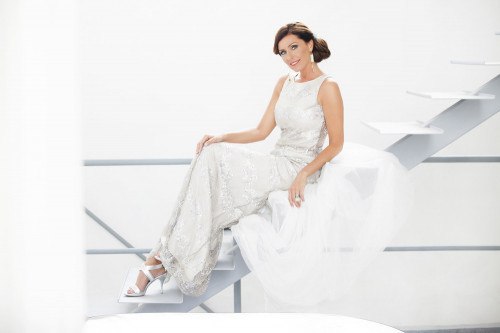 She was a member of the Hungarian State Opera until 1999, where she sang soprano roles: Adele from Die Fledermaus, Gilda from Rigoletto and Konstanze from Die Entführung aus dem Serail, just to name a few. Since 2004, she is regularly featured on the stage of the Metropolitan Opera, New York. Next to her more dramatic roles, she also likes singing comic operas, like Rossini's Le Comte Ory, in which she was featured as Countess Adele in the National Theatre of Szeged, and, most recently, in the Malmö Opera. In addition to her opera roles, she also regularly appears in musicals and operettas, and is often featured as a lead artist in exclusive gala concerts.
In the 2015-2016 season, she starred as Maria in West Side Story, and as Mária Gara in Hunyadi László in the Hungarian State Opera House. She made her debut in the leading role of Traviata in 2016, at the Margaret Island Open Air Theatre. The other significant moment of this year for her was the anniversary gala concert at Erkel Theatre, celebrating her 25 year long career. She cares deeply about issues and matters related to health, sport, charity, and talent programs; she was the Hungarian ambassador of volunteers in 2011, and received an International Fair Play Award in 2012. In 2013, when she worked in Los Angeles, she flew to New York to run the marathon.
During her career, she travelled the world, but her home has nevertheless always remained Hungary where she lives in a small village in the Bakony mountains.
Ramón Vargas
Ramón Vargas is one of the leading tenors of our time and one of the most sought-after worldwide.
Born in Mexico City, the seventh of nine children. Ramón Vargas began singing at the age of 9, joining the boys' choir of the Basilica of Guadalupe in his home town, then he studied at the Cardenal Miranda Institute in México City.
In 1982 he made his debut in Haydn's Lo Speziale, in Monterrey, Mexico. In 1983 he sang Fenton in Verdi's Falstaff, and then Don Ottavio in Mozart's Don Giovanni. In 1986, he moved to Austria where he completed his vocal studies at the school of the Vienna State Opera.
Ramón Vargas' international debut took place in 1992, when the New York Metropolitan Opera asked him to sing Edgardo opposite June Anderson, substituting Luciano Pavarotti. This was soon followed by a debut on the stage of La Scala, in 1993, where he sung Fenton in Strehler's new production celebrating the centenary of Falstaff.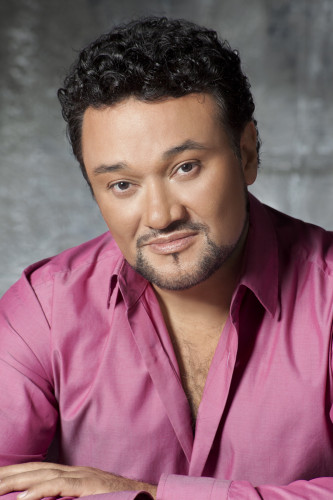 He now regularly performs at all the major opera houses all over the world to great acclaim:
Buenos Aires Teatro Colón (La Favorita), London Royal Opera House (Un ballo in maschera, La bohème, Rigoletto, La traviata), Milan La Scala (Falstaff, Rigoletto, La traviata), New York Metropolitan Opera (Attila, La bohème, Il barbiere di Siviglia, La Cenerentola, L'elisir d'amore, Lucia di Lammermoor, Rigoletto, Der Rosenkavalier), Madrid Teatro Real (Werther), Paris Opéra-Bastille (Rigoletto, La traviata), San Francisco Opera (Un ballo in maschera, L'elisir d'amore, Lucia di Lammermoor), Vienna State Opera (La bohème, L'elisir d'amore, Lucia di Lammermoor, Maria Stuarda, Roberto Devereux), Verona Arena (Il barbiere di Siviglia, Rigoletto), and others.
In addition to his operatic career, he is also an accomplished concert singer, with an extensive repertoire ranging from Italian classical songs to romantic German Lieder and melodies by French, Mexican and Spanish composers from the 19th and 20th centuries.
In 2000, British Opera Now declared Ramón Vargas Artist of the Year. In 2001, he received the ECHO Klassik - Singer of the Year Award from the German Phono Academy. Each year, since 1999, Austrian Festspiele magazine has given him the first place among the best tenors in the world.
He lives with his wife Amalia and his two sons Fernando and Rodrigo in Vienna, Austria.
Rost Andrea
Opera singer (soprano), Kossuth, Franz Liszt and Prima Primissima Prize winner, Eminent Artist
It is inevitable to think of Andrea Rost's interpretations when speaking about Gilda in Rigoletto or Violetta in Traviata. The widely renowned soprano became a representative artist in Hungarian and international opera scenes. The operatic star has played on the most important stages in the world and has already shown her beautiful voice in numerous leading soprano roles of the opera repertoire.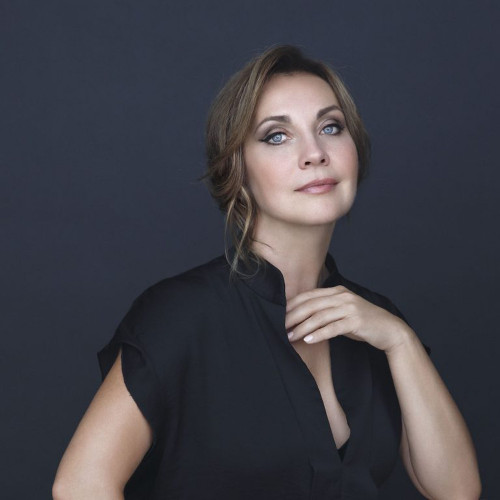 Andrea Rost graduated from the Liszt Academy of Music in Budapest, and during her university years she was invited in the Hungarian State Opera to sing Juliette in Gounod's opera. Right after university she first interpreted as the singer of the Wiener Staatsoper, those soprano roles that launched her international career. Besides Adina, Susanna and Lucia di Lammermoor she also sang Violetta, the role that later became the brand of her professional career. Worldwide fame came in 1994 with Ricardo Muti, who invited her to his Rigoletto premiere in the Scala di Milano to sing Gilda, her other emblematic role. After this great success she has been invited to the most important opera houses in the world, London, Paris and Madrid, after these she conquered the oversea stages as well: she sang in New York, Los Angeles and in Washington. She has worked with the best-known conductors like Sir George Solti, Nikolaus Harnoncourt and Claudio Abbado.
Besides the opera performances she has had numerous concerts in the most important concert halls, and also contributed to several CD and DVD recordings. Her popularity and activity is still unbroken and she is still open to new genres. The proof of that is the recently published audiobook, the Operatales.