Aloe Blacc | Amy MacDonald
12th July 2018 20:00

thursday

Archived
There are two concerts to see on this evening: after the opening at 6.30pm, at 8pm Aloe Blacc, then at 10pm Amy MacDonald goes on stage.
aloe blacc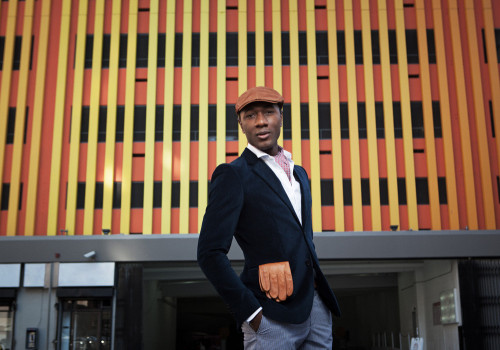 With "Wake Me Up"—the mega-hit Aloe Blacc sang and co-wrote with Swedish DJ Avicii and climbed to #1 in over 100 countries across the globe— the Grammy nominated singer/songwriter proved he has an irresistible power to capture the complexities of human emotion. Blacc's third solo album Lift Your Spirit (XIX Recordings/Interscope Records), pushed further into a folk/soul/pop fusion that's both undeniably joyful and eye-opening in message. Adding an of-the-moment twist to the music of legends like Sly Stone and Stevie Wonder, Lift Your Spirit was built on songs that pair Blacc's poetic yet incisive lyrics with huge hooks and relentless feel-good grooves. With "Wake Me Up" having sold close to 5 million copies in the U.S. and streamed half a billion plays, Blacc notes that one of his main ambitions is to use his popularity to affect social change while continuing to infuse his music with a mindful positivity. "What it comes down to in my songwriting is trying to tell the story of the underdog and all the obstacles they have to overcome in this life," says Blacc.
videos
amy macdonald
Even when Amy Macdonald's not visibly around, she's busy. The Scottish singer-songwriter, guitarist, and musician is being asked to represent her country at flagship events, performing to vast audiences at European festivals or scratching an ever-itchy writing urge. Macdonald might have enjoyed a decade's success in the music industry, here, there and everywhere, but she's still in her twenties.
As perhaps the biggest young female Scottish artist in the world – not to mention a huge football fan – Macdonald was asked to raise the curtain on two sports events that brought the planet to Scotland. In 2014 she was asked to perform at the opening ceremony of the Commonwealth Games then at the opening of the Ryder Cup.
Macdonald released her debut album This Is the Life in 2007 – and sold three million copies worldwide. Her hugely successful fourth album, Under Stars was released in 2017. Under Stars is 29-years-young Amy Macdonald reaching in, reaching up and reaching out. Her famously rich voice is richer, more powerful still. Her renowned way with a melody is stronger, bolder, more impactful. Partnering with new collaborators has given her the power to dig even deeper. Allying herself with likeminded musical souls close to home has freed her to fly even higher.
She will be on stage for the first time in Hungary.
videos