Félix Lajkó and Volosi
11th July 2018 19:00

wednesday

Archived
Félix Lajkó, Ferenc Liszt award winner, violinist and composer, was born in Topolya (Transylvania) in 1974. His first instrument was a zither that he learnt to play at the age of ten. He held a violin for the first time during his sixth year at primary school. Leaving his second-year class at music school behind him, he headed for Budapest with a borrowed violin… and since then he's been travelling around the world in various musical guises, captivating audiences with his performances on violin and zither.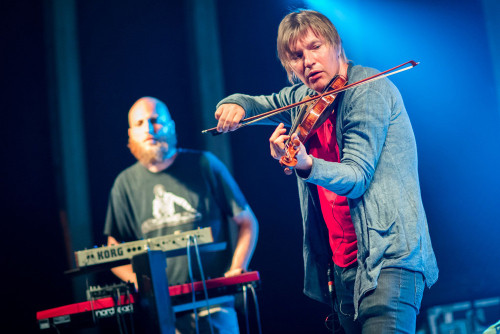 He has collaborated with famous groups and musicians such as György Szabados, Boris Kovač, the French band Noir Désir, Alexander Balanescu, Boban Marković, and Roby Lakatos. Since 1994, he has released several albums and composed music for the theatre and soundtracks.
VeszprémFest provides the opportunity to become familiar with and enjoy the 3 faces of this violin virtuoso over the course of 3 evenings.
Félix Lajkó and VOŁOSI (PL)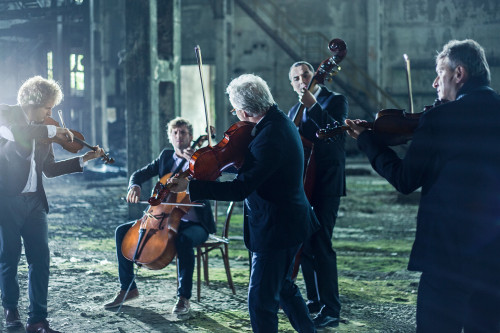 Featuring:
Félix Lajkó – violin
Krzysztof Lasoń – violin
Stanisław Lasoń – cello
Zbigniew Michałek – violin
Robert Waszut – double bass
Jan Kaczmarzyk – viola
The internationally acclaimed, Polish group Volosi possesses an individual and original style which cannot be categorised – they are both modern and traditional, classical and folk, their Carpathian roots interwoven with jazz improvisations. This natural mix of classical and folk music clicked with Félix Lajkó from the very first moment. Hailed as "stringed rock stars" in the Hungarian media, the atmosphere generated is not far off that of a full concert experience. Collaborating with others enables his own repertoire to open new musical dimensions where not only does his soul fly free but it unites with those of his audience, taking them with him on musical journeys to distant places.